COFA Kids Turkey Shoot Registration
COFA believes in passing to the next generations our values, skills, and outdoor pastimes. A Turkey Shoot introduces kids to all three.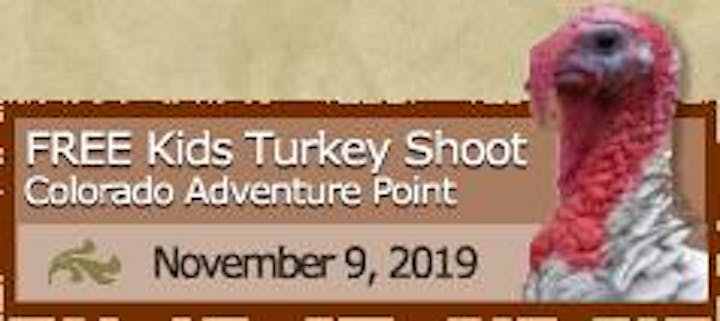 Kids ages 8-15 will have an opportunity to use a B.B. gun on paper targets to win great prizes, including a frozen turkey (must be present to win). Other activities include a climbing wall, archery, outdoor education experiences, and more!!
For questions or directions please call Mike at 303-880-9878. For directions see the Colorado Adventure Point website at www.coloradoadventurepoint.org
Turkey Shoot participants must have a waiver signed by their parent/guardian to participate in the free kids' turkey shoot.
Downloads: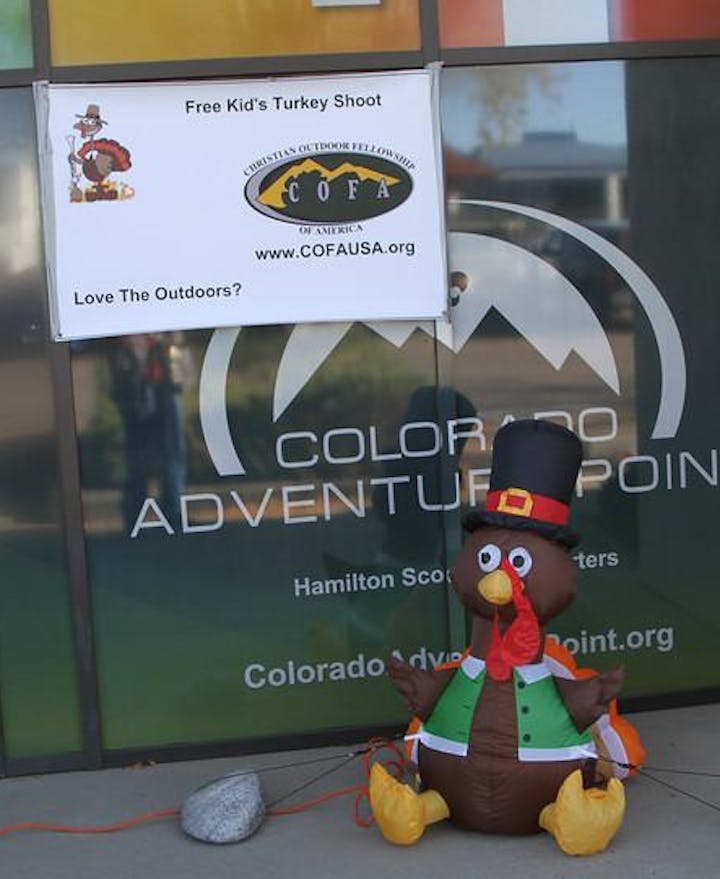 If you'd like to learn more about the COFA events, go to https://cofausa.org. For additional information and to get notices of COFA events sent to your email, go to https://www.cofatips.org and fill out the required information.