I'll try to post this over here. This is what I live for lately! Don't get out as much as I'd like with a young family, but when I do I sure love it!
This is why it's been cloudy under 2000 feet in Western WA! Beautiful up high!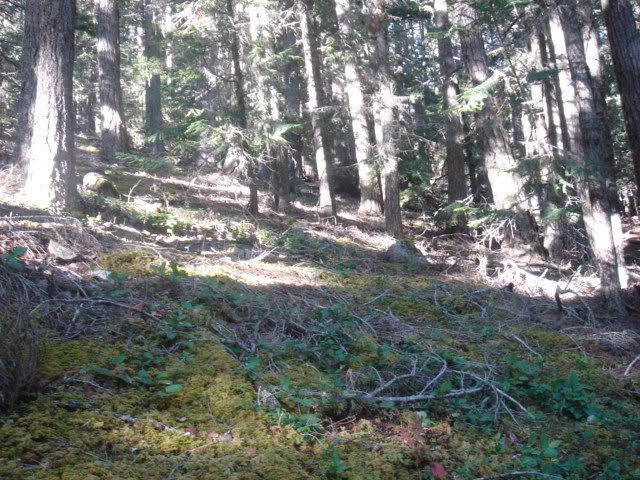 Stand pic 1
Stand pic 2
Ok, here's the story. Not the ideal weather for finding big cats, but I had a day available, so I went anyway!
The weather here has been wierd. After the cold and snow, it got real warm and rainy. Melted anything with sunlight exposure up to about 4500 feet. Frozen ruts in the road.
I didn't run across any cat tracks, but down below this ridge, I found a TON of deer tracks. So I figures I'd try it.
I parked....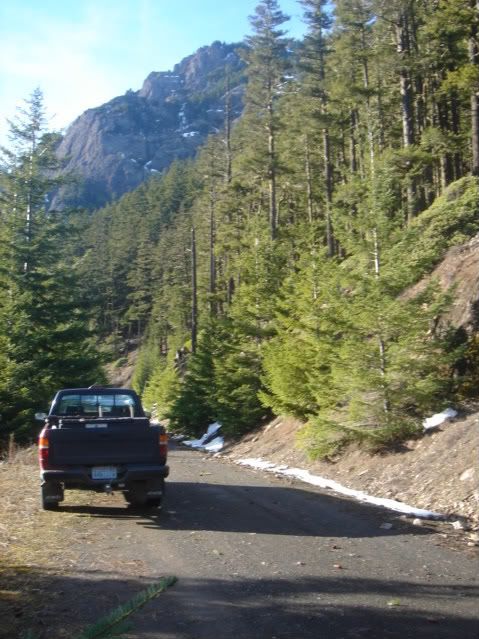 Here....And climbed the ridge to the right. The rocky peaks continue up to the right out of sight. I climbed up about half way to the rocks, probably 1/2 mile and set up.
The first video is on stand, after I couldn't get anything to show. I was doing about 15 minutes of silence, this clip is 3 minutes...
The second is up from where the Cougar sounded off. About 40 minutes after the first video I walked a loop, behind me, then up above, then approached from the far side with the call running... 1.5 minutes...
The last is finally giving up and leaving. 1 minute....
The second stand of the day I probably pushed out a Bobcat before I started calling. I was working a steep, steep ridge, and ran into snow. 50 yards later, whoa! Bobcat tracks! Fresh! I cut into the timber and did a stand, but I think I got too close on the climb. Nothing showed.
Third stand was dry, but I found a real neat new spot!
Good day for seeing nothing with claws!