Some of ya'll may remember about a young boy, named Lane, that we took hog hunting a few months back...if not here's the story (
http://www.ahuntabove.org/Lane.php
)
Well, we got his mount back from McGuire Taxidermy (
http://www.mtaxidermy.com/index.html
)
and presented it to Lane on Sat. morning....
Couple Pics of "The Spotted Hog"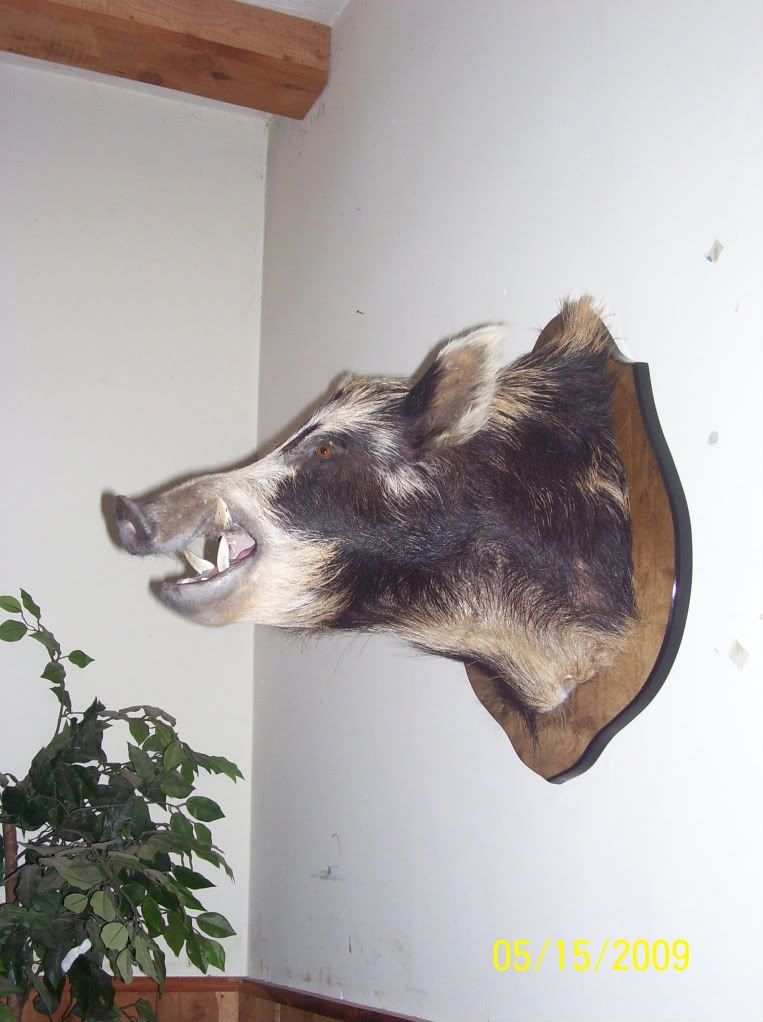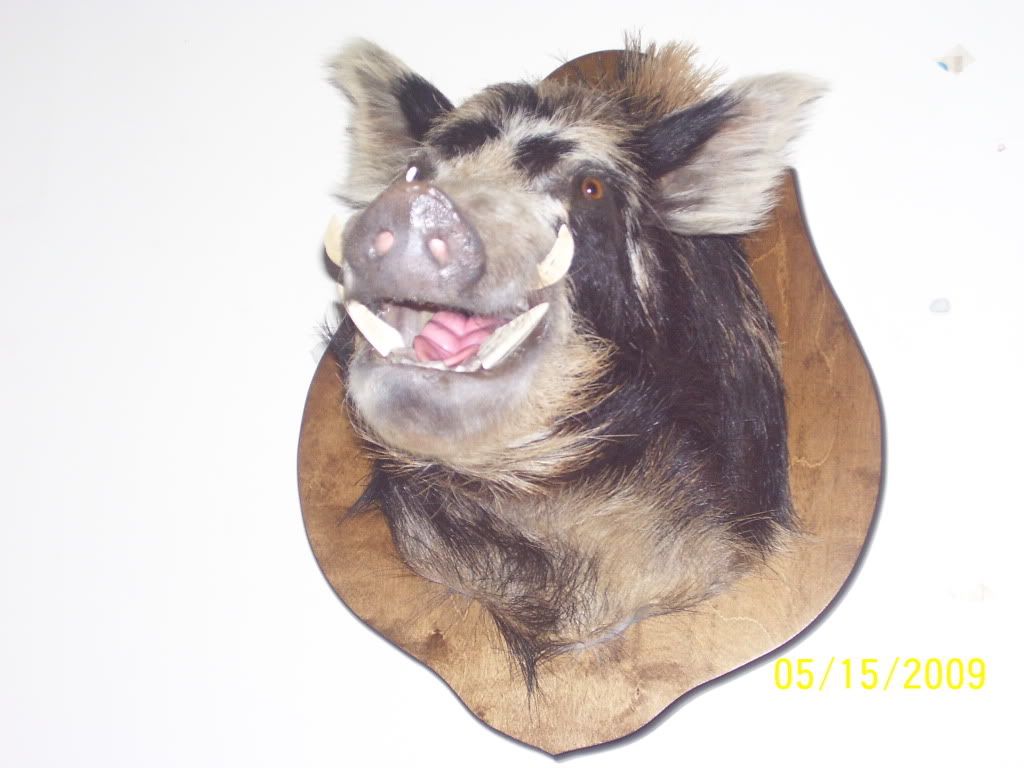 Well let me say Lane was surprised....
He was unaware that I was meeting him and his dad and uncle at Cracker Barrell.
I walked in like I was going to eat and saw them and surprised him. I told him I was up shopping with my wife and we joined them for breakfast.
After eating breakfast, Lane still unaware, we went outside and did some small talk. Lane's uncle showed me a picture of a shooting house that they had built for lane. After looking at the picture, I said I had something in the truck to show them..and I'll let the pictures speak for themselves....
Me removing the mount from the truck..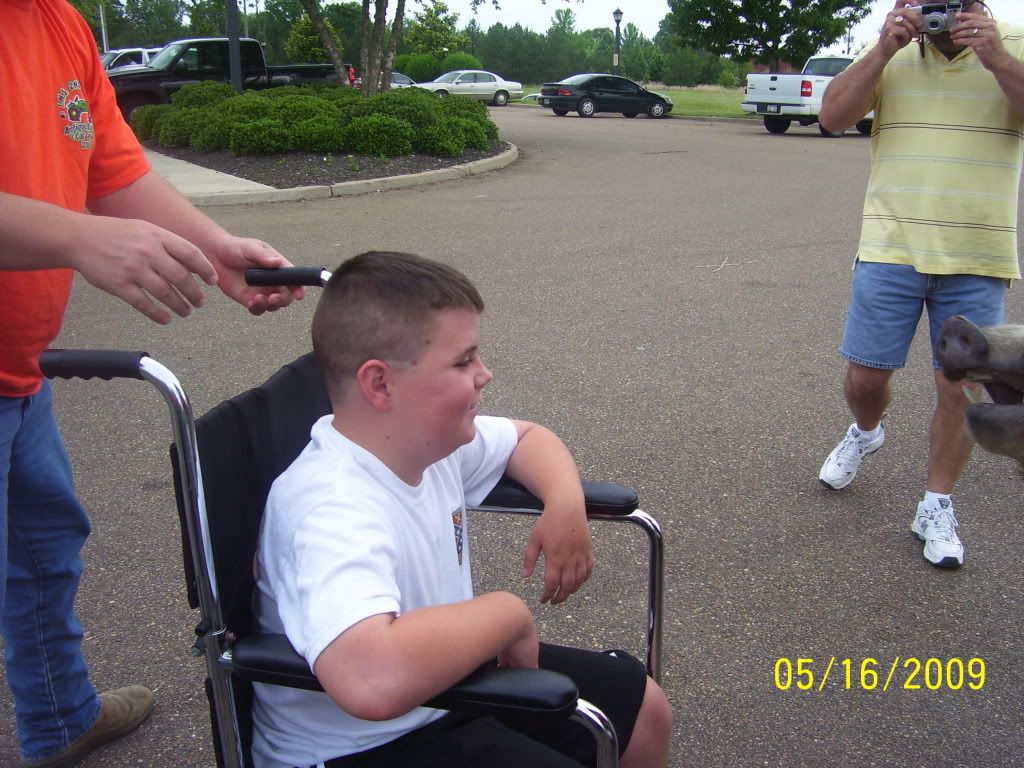 Presenting him his hog..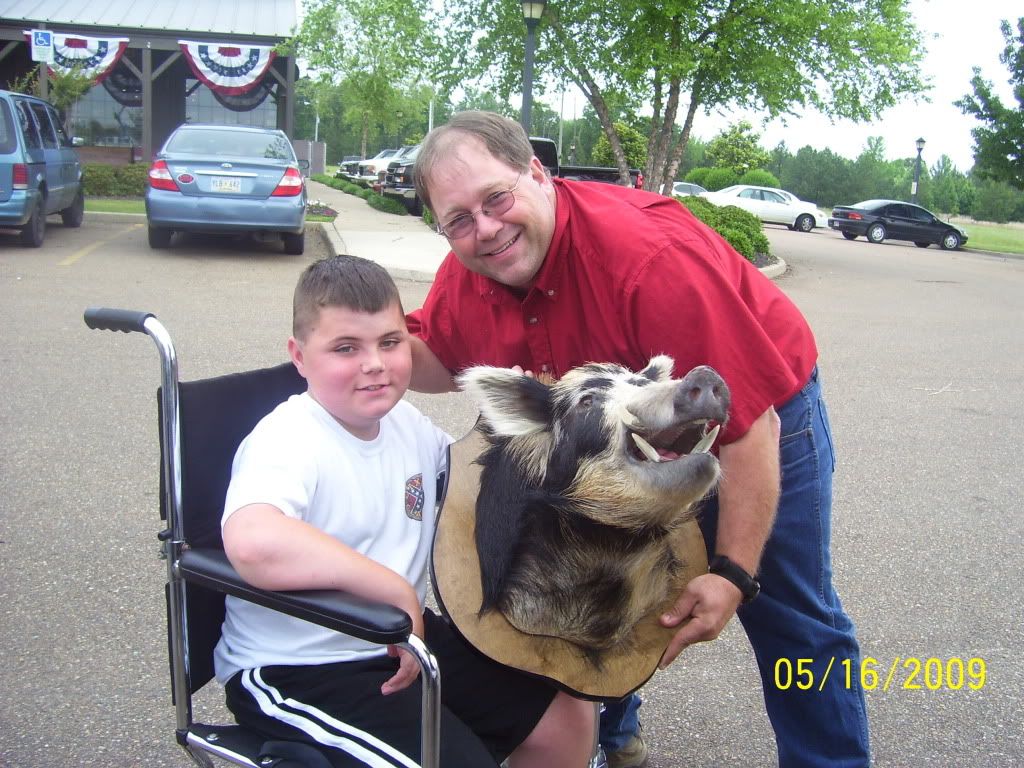 Lane, his dad Danny, uncle Bobby, and me