First let me say what a great last 8 months we've had. We have had 8 trips in the last 8 months. Thank you all for helping us achieve these trips for these kids.
We had a Texas Hog Hunt on Sat. Feb. 21, 2009. This hunt was in honor of Mr. Robert McBryde at Viking in Greenwood, MS. (
http://www.vikingrange.com/consumer/index.jsp
)
First of all let's meet the hunter; here is 11 year old Lane.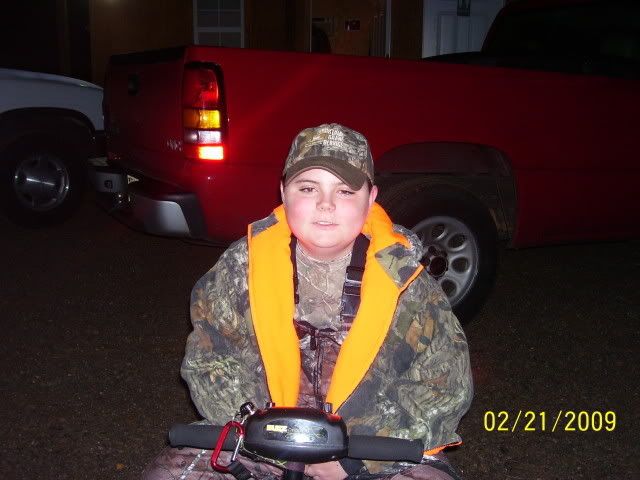 Lane has been diagnosed with Duchenne muscular dystrophy.
Duchenne muscular dystrophy is a rapidly-worsening form of muscular dystrophy. Duchenne muscular dystrophy is caused by a defective gene for dystrophin (a protein in the muscles). However, it often occurs in people without a known family history of the condition. By age 10, the person may need braces for walking. By age 12, most patients are confined to a wheelchair. Lane was walking just a year and a half ago, but now is unable to walk. There is no known cure for Duchenne muscular dystrophy. Treatment aims to control symptoms to maximize quality of life. Gene therapy may become available in the future. Duchenne muscular dystrophy leads to quickly worsening disability. Death usually occurs by age 25 to 30, typically from lung disorders.
Ok enough of the history, we at "A Hunt Above" believe in God as the ultimate healer and will pray for Lane and his family.
Now with the details of the hunt.
We arrived at Cedar Springs Hog Ranch, in Wells, Tx., late Friday afternoon. After getting stuff unpacked, we were just talking to owner Mike Casey and relaxing and watching the main road that we drove in on, knowing hogs would be crossing. Lane ended up seeing 51 hogs cross the road and he was getting really excited for the next day hunt.
Saturday morning we got up and got Lane to his stand along with his father and Co-Director Randy Arfele. Randy was filming this for Lane and for "My Archery Hunt" (
http://www.myarcheryhunt.com
).
That morning they saw over 40 hogs, but the one Lane wanted never presented a shot.
Here's Lane and his dad enjoying the day together. Now isn't that what it is all about?
That afternoon the same group went back out. Again this time they saw around 40 or so hogs, and the one Lane wanted this time finally presented a shot. Lane made a great shot and harvested his first hog. It was a red and black spotted hog.
Way to go Lane!!!!
Here is Lane with his hog and his dad (Danny) and uncle (Bobby).
Here is a group picture: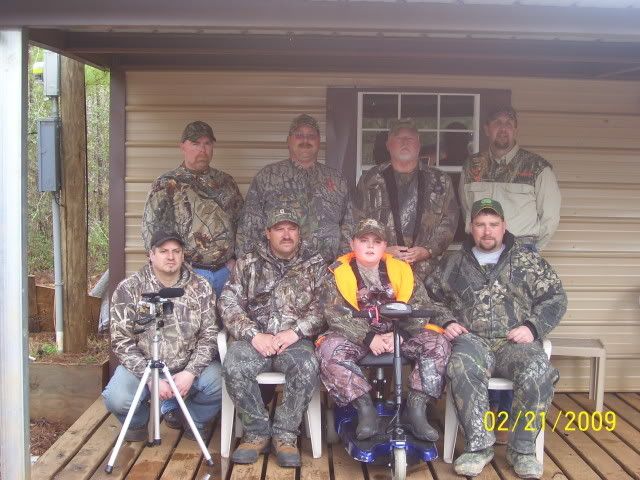 We would like to thank Mike Casey and David Seymore owners of Cedar Springs Hog Ranch. (
http://www.cedarspringshoghunts.com/details.php
)
Viking Range Corp. for providing funding for this trip.
Terry Meiners, Dana Meiners of My Archery Hunt for filming this hunt. (
http://www.myarcheryhunt.com/
)
Kevin Reese from Just Hunt.com (
http://www.just-hunt.com/
) for support and writing articles about this hunt and "A Hunt Above"
Also, we are getting his hog mounted and it is being done by McGuire Taxidermy (
http://mtaxidermy.com/index.php
)
We would like for all to continue to pray for Lane and his family. And again thank you all for making this DREAM come true for this youngster.