We had the chance to take a young man on his "Dream Wish" for a saltwater fishing trip on April, 26, 2009 in Galveston, Texas.
Ya'll meet Jaylee....
Jaylee is 16 years old and has been diagnosed with Fibrod Mixed Sarcoma. When he was 13 he was playing football and injured his ankle. This is when the doctors found the cancer. The doctors thought amputating his leg would stop the cancer. It did not work. It wasn't long when Jaylee was told the cancer was in his lungs. He had it removed and went through chemo for months, which didn't work. A short time later he was helping move a TV and his ham string popped and a tumor appeared. He had that tumor removed March, 26, 2009.
His grandmother says "The doctors say it is a matter of months, but Jaylee has the determination to live."
Jaylee said that he would live to be 100.
Jaylee loves working on vehicles and has 3 of his own. Not bad for a 16 year old. He can listen to a car and almost tell you what's wrong with the car. He is amazing. His grandmother and mother call him "The Amazing Jaylee".
Well now with the trip.
Randy Arfele (Co-Director for "A Hunt Above") and Mike Macko (Director of "A Hunt Above") and Tony Powell (a friend of "A Hunt Above") met Jaylee, Janice (Jaylee's grandmother), Dayna (Jaylee's mom) and Christian (Jaylee's girlfriend) on Saturday evening before the trip. We talked for a while and talked about the upcoming fishing trip for the next day. Jaylee said that all he wanted was to catch a shark. After visiting for a while we all retired for the evening.
The next morning we met up with Jaylee's grandfather (Mark) and uncle (Mark) and other relatives. After introducing everyone, we went to meet our captain for the day. We met with Mike Hillman owner of Galveston Adventures Guide Service (
http://www.galvestontxfishing.com/FishingTrips.htm
).
The weather was nice, but the wind was terrible. We had 20 to 30 mph wind, which did not allow us to go offshore, as there were 7 to 10 foot seas. We decide to fish the bay in search of redfish, drums, and sharks. The fishing was slow as the wind and water were rough, even in the bay. Jaylee first fish was a hardhead saltwater catfish, which we threw back. He's second fish was a shark. You should have seen Jaylee's face when he pulled up that shark. He was all smiles. Captain Mike showed Jaylee how to hold it with out it biting him.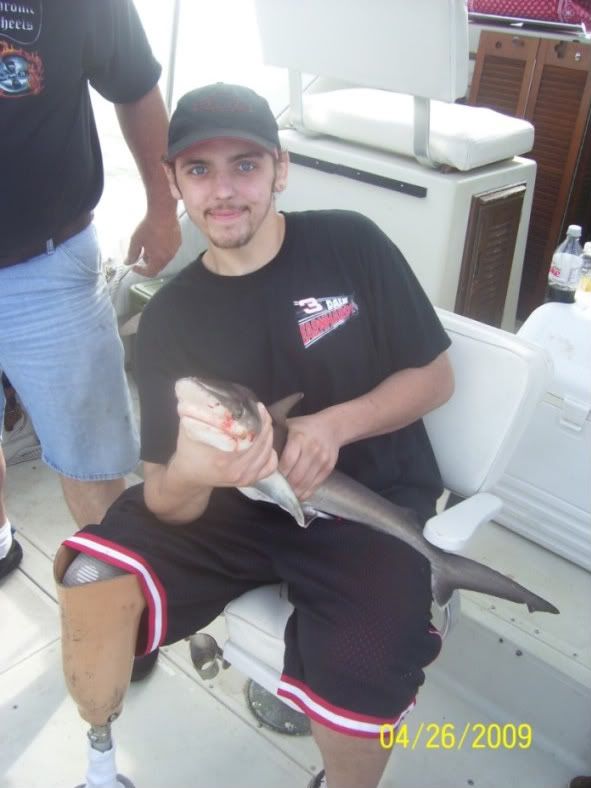 The rest of the day was uneventful, as all that wanted our bait was a mullet and hardhead catfish. We ended up catching only 8 fish, but Jaylee had his shark.
After fishing we went back to the hotel and Jaylee decided to go for a swim and then a nap. "A Hunt Above" presented Jaylee a cross.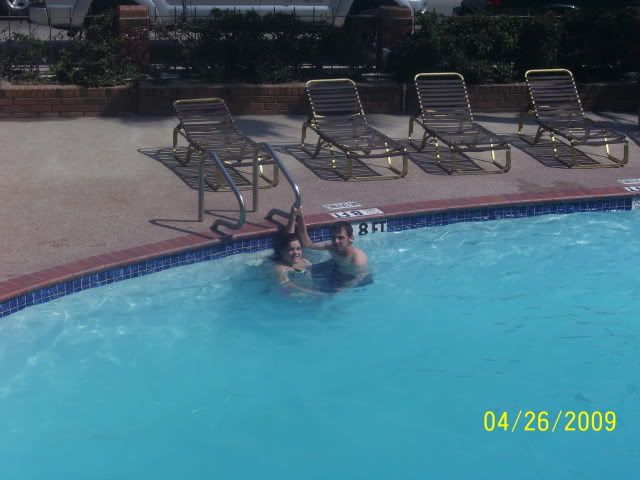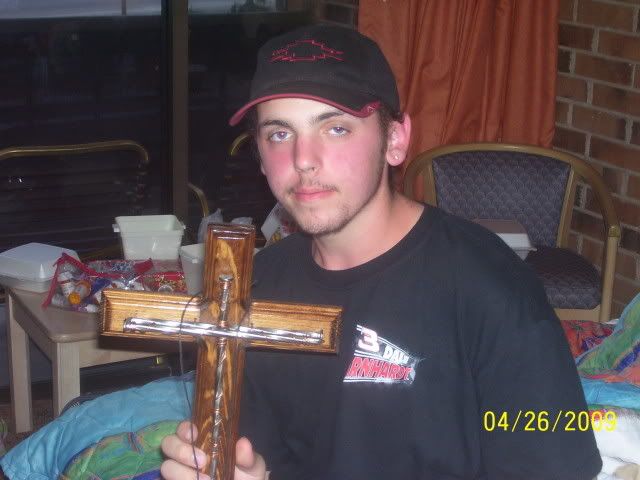 View from our rooms: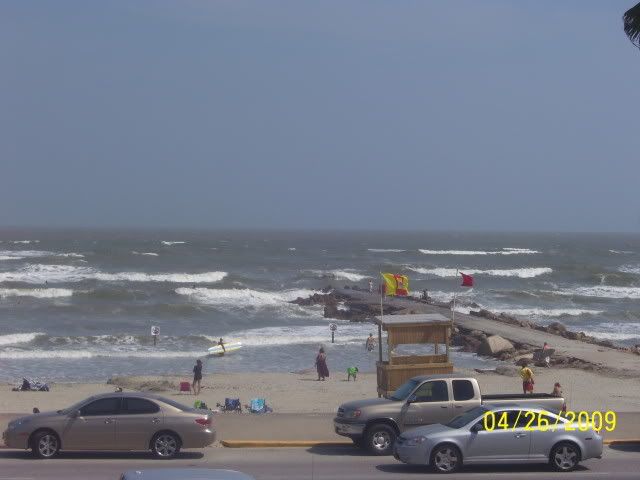 We talked about the love of Jesus and shared a little with the family. After a nap Jaylee wanted to go to "Joe's Crab Shack" to eat. We enjoyed our meal and talked for about 2 hours getting to know Jaylee and about his life. Jaylee is truly amazing as his mom and grandmother had said earlier.
We at "A Hunt Above" would like to thank Mike Hillman for taking Jaylee on his "Dream Wish". Also we would like to that the numerous people who donated the funds to make this trip happen. We ask that you to continue to pray for Jaylee and his family.